GM Cool Plus Insulation
Made of fiberglass insulation Film coated (Metalized Film) Designed for use in residential and office buildings Easy to install using crabs over the ceiling. Prevents heat and saves electricity.
property : ด้Insulation thickness. Can reflect heat radiation and prevent heat up. Simple & easy. By laying on the ceiling without the need for attachments.
Thickness : 2 inches
Stand Size : 0.6 x 4.00 m.
weight : 1.44 kg / roll
Density : 12 kg / m3
Cover material :Surrounded with Metalized Film
Traffic : 2.4 sq.m./wheel
Heat Resistance (R-Value) :1.316 m2K/W ,7.692 hr.ft2F๐/Btu
Thermal conductivity (K-Value) :0.038 W/m.K ,0.260 Btu in/hr.ft2F๐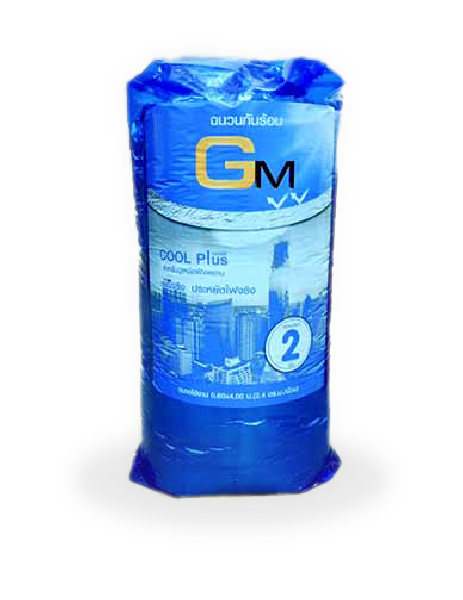 GM gypsum
Quality gypsum in Thailand TIS 219-2552 certified.
Our plant is located in the middle of high purity gypsum mineral or the North part of Thailand. Our production line is specially designed to be able to supply 100% noline quality inspection
More information